History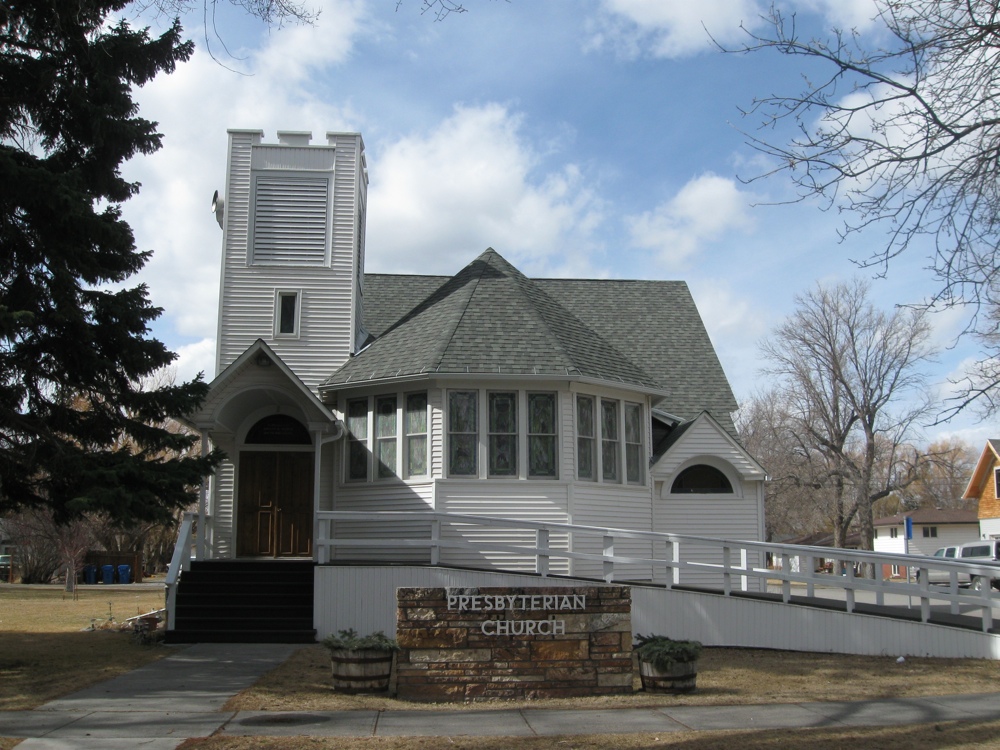 Officially organized on May 5, 1897, the Manhattan Presbyterian Church is one of the longest continuing worshipping congregations in the Gallatin Valley. The first services were held in the schoolhouse and continued there for several years. In 1903 the manse was built at the cost of $1,679 and two years later, in October 1905, the present sanctuary was erected.
Over the years the church has experienced God's faithfulness through hard times and good. Ministry to children and youth has always been a strong component of the church's mission. In the 1950s the building was bursting at the seams with youngsters, and makeshift classrooms were established in what today are the closet, furnace room, and restroom. This then prompted the building of the extension to the back of the church, which was completed and dedicated in 1959. Today we rejoice in God's sustaining hand that has kept us here for more than 118 years and allowed us to have a ministry that is much bigger than our size would indicate. We especially rejoice in …
The numbers of children and youth whose lives we have impacted for Christ through WW.Kids, Youth Group, summer Vacation Bible School and Camping ministry.
The numbers of families God has allowed us to bless and encourage each year through our Christmas care baskets.
The privilege of giving 20-30 or more percent of our income to mission and ministries beyond our doors.
And the so much more that God does in and through us!
We are indeed a little church with a big God!
In the early days, building upkeep, renovations and special ministry were often sustained by the Ladies Aid Groups. In recent years through many generous friends and members God has enabled the church to do much upkeep and renovation work including updating our heating system, landscaping, painting, carpeting and other interior decorating efforts that continue to keep this little church as a warm and welcoming place for folks to gather to worship Christ and to be equipped as his disciples. Our church is also used as a staging area for ministry and outreach into our community.